New Patient Exams
in Richmond, VA
New Patient Exams
in Richmond, VA
Welcome to Bitty Bites Pediatric Dentistry! We are so happy you've chosen to trust your child's dental care to our team. We understand that new patients (and their parents) can be apprehensive about the first visit to the pediatric dentist, and will do everything we can to make it a happy experience. You can always trust us for quality, gentle care!
Baby Teeth Matter
Healthy baby teeth play a vital role in speech development and help your child to chew with ease, allowing for proper nutrition. They also save the space the permanent teeth need to come in where they need to be. Losing a baby tooth can impact your child's oral health, and can cause many dental problems down the road. Early dental care is essential if you want to keep your baby's pearly whites and gums in a healthy condition, and to lay the groundwork for a lifetime of healthy smiles.
When Should You Schedule Your Child's First Dental Appointment?
The American Academy of Pediatric Dentistry (AAPD) recommends scheduling your child's first dental visit within six months of the first tooth arriving and no later than your child's first birthday. From that point on, children typically require routine dental exams and cleanings every six months, or more frequently depending on a child's unique needs.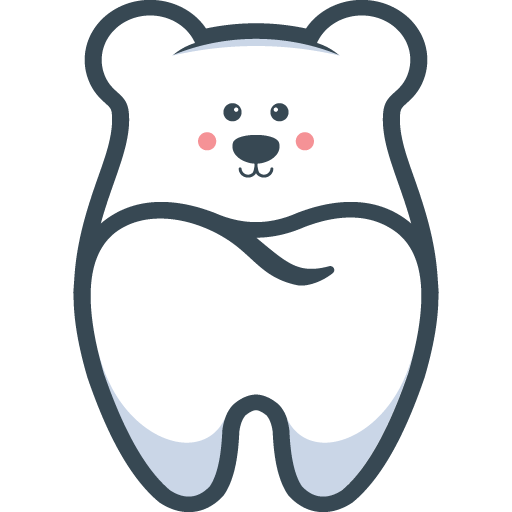 What Happens During a New Patient Exam?
New patient exams are typically quick and straightforward. After greeting your little one, Dr. North will evaluate your child's teeth, gums, and bite. Depending on your child's age and specific needs, she may recommend taking digital x-rays to uncover any condition not visible during the exam. If indicated, your child will have a dental cleaning and a fluoride treatment to ensure the little pearly whites stay clean and healthy.
During the visit, we will outline any needed restorative or preventive treatments. We will also talk to you about proper oral hygiene practices, oral habits, teething, balanced nutrition, and when to schedule your child's next appointment. During the upcoming visits, we will monitor your child's development and will provide preventive care as necessary to ensure your little one's smile stays bright and healthy.
Request Your Appointment Today!
At Bitty Bites Pediatric Dentistry, we make it convenient to plan your visit. Click the link to request an appointment time that fits your busy schedule. We can't wait to see you!