Frenectomies
in Richmond, VA
Frenectomies
in Richmond, VA
Tongue-Tie and Lip-Tie Frenectomies
Infants are sometimes born with tongue-ties or lip-ties, which may lead to restrictions in movement with potential impacts on their health and quality of life. Bitty Bites Pediatric Dentistry is proud to offer minimally invasive laser frenectomies to allow for a better range of motion and help your little one thrive!
What Is a Tongue or Lip-Tie?
A tongue-tie is when the piece of tissue under the tongue called the lingual frenum is too short. That can prevent the tongue from moving correctly, often resulting in difficulty with breastfeeding and speech. A lip-tie, on the other hand, is when an infant has a shortened labial frenum, which is the tissue that connects the upper lip to the gums above the front teeth. That, too, can cause problems with speech development. It also increases the risk of tooth decay and gum disease and may interfere with dental development.
Will Your Child Need a Frenectomy?
Not all infants with tongue or lip-ties will require frenectomies. However, signs your child needs a lip or tongue-tie release include problems with breastfeeding, trouble swallowing, speech impediments, sleeping with an open mouth, or having teeth that look longer than they should due to gum recession.
At Bitty Bites Pediatric Dentistry, we use the DEKA CO2 soft tissue laser for incredibly safe and gentle frenectomies. The procedure involves releasing the tissue from under the tongue or upper lip to allow for a better range of motion.
What Are the Advantages of Laser Frenectomies?
Your child's laser surgery requires no anesthesia or stitches and is virtually painless with minimal recovery time. Using a soft tissue laser to release a tongue or lip-tie is a 15-second procedure that usually has an incredible impact on the ease of breastfeeding for infants.
CO2 Laser treatment is gentle on the body as it does not generate heat or damage any surrounding tissues. That means a more comfortable and faster healing time. The procedure comes with fewer complications or risks of infection because there's little to no bleeding, and the laser essentially disinfects the wound.
With a surgical frenectomy, there may be significant bleeding, and it's sometimes hard to release the entire tongue or lip-tie. Moreover, your child may need stitches and require a longer recovery time. With our CO2 laser frenectomy, your little one can resume nursing as soon as the procedure is completed!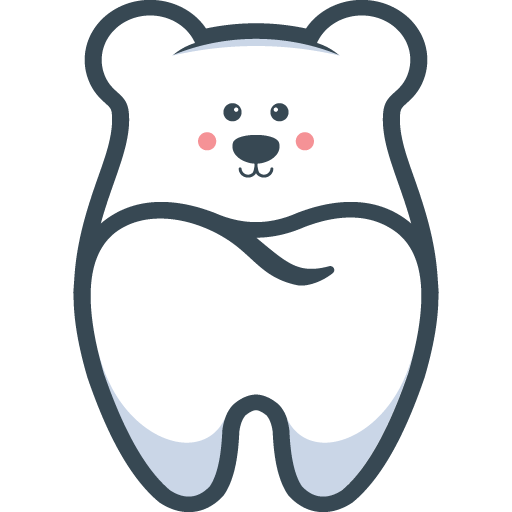 How Can You Promote Healing After a Laser Frenectomy?
To ensure the success of a laser frenectomy procedure, you'll need to follow the care instructions we provide. One of the most important things you'll need to do is perform stretching exercises several times a day for approximately four weeks after the procedure to prevent the frenulum from reattaching. Our team will demonstrate these stretches, which should be done quickly and precisely, not in a forceful or prolonged manner. If you have any questions or concerns, please feel free to contact our office.
Request Your Appointment Today!
At Bitty Bites Pediatric Dentistry, we make it convenient to plan your visit. Click the link to request an appointment time that fits your busy schedule. We can't wait to see you!